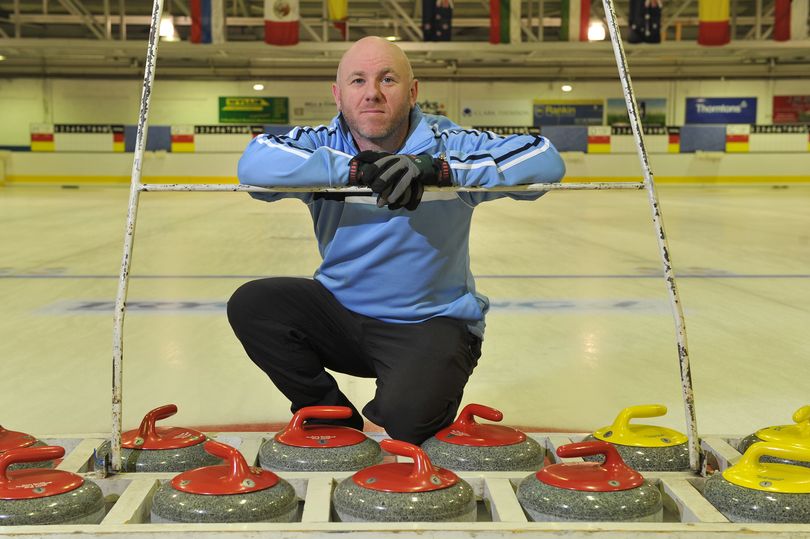 Paul Martin has earned plaudits from around the globe for the quality of his Dewars Centre ice.
World, European and national champions have descended on the Fair City venue to compete before leaving with nothing but praise for the facility.
That fills Perth-based ice technician Paul (42) with a strong sense of pride. He is responsible for taking care of the cold playing surface at Dewars.
But he has little time to bask in the glory as one of Europe's premier competitions gets set to sweep into life.
The Mercure City of Perth Masters, which begins on January 4, will welcome seven teams who are heading to February's Winter Olympics in South Korea.
Former Perth Grammar School pupil Paul is getting his ice primed and said: "We don't have much of a schedule because we have ice skating up until the 31st of December.
"I'll have the ice switched off on January 1st for up to eight or nine hours with heat getting pumped into the hall.
"That will melt the ice so it levels itself out. I'll then switch the compressors back on and that will take a good 12 hours to re-freeze level.
"When we open back up on January 3 we will spend 12 hours pebble scrapping to get the ice back into shape.
"You don't want the ice to be completely level. It should ever so slightly be higher at the sides so the stones can curl from the outside in.
"It doesn't take five minutes to make ice. You can't just learn it in a year or two because it's about trial and error.
"It's about knowledge of stones, blades, temperature and humidity – it all comes hand in hand.
"You want the ice to be good for these guys coming in from around the world."
Paul is fully aware that standards cannot slip in a job that he first fell in love with as a teenager.
"You are only as good as your last competition and it's always nice when you don't hear anyone saying anything about the ice," said Paul, who will be chief ice technician at the World Junior Curling Championships in March up in Aberdeen.
"If you know not much is being said, then you know you are doing a good job. Players who come here will tell you if there are any flaws.
"I'm very dedicated to making ice and a lot of the guys who curl here are my friends.
"It's all about effort and if you want something to be good then you need to be dedicated.
"I got involved back in 1989 when I was a 13-year-old kid and helped to move stones at the old ice rink.
"I moved up to Dewars in 1990 and continued after school for a couple of years before starting full-time in 1992.
"From there, up until 1999, I was ice technician and now I am the ice hall manager. I'm in charge of making all of the championship ice.
"I love my job and love what I do. I love socialising with all the people in the sport. There are lots of great people who curl.
"You get to meet people from all over the country and the world. I've hit 42 now but I still love doing it."
Peering out onto the ice from his office, Paul has watched local curlers advance from novice to Olympic standard.
He said: "I play the game myself and a lot of my mates are curlers. When I came out of junior curling, I never really went into mens.
"I was taking making ice seriously by that point. Within two years of making really good ice we started bidding for championships.
"We've held a lot of national championships, junior championships, world junior championships and European championships.
"They all must come here for a reason and we must be doing something right.
"I've been able to watch Eve Muirhead and Kyle Smith progress and I remember them when they were 10 years old. Look at them now."
PERTHSHIRE ADVERTISER – 29th December 2017