Ladies Competitions & Leagues Season 2022-2023
The entry date for Ladies competitions at Dewars this season is:
SUNDAY 28 AUGUST 2022.
The entry form was emailed out to local clubs and also sent out by Perth Ladies Branch. There are opportunities to curl during the day and in the evening.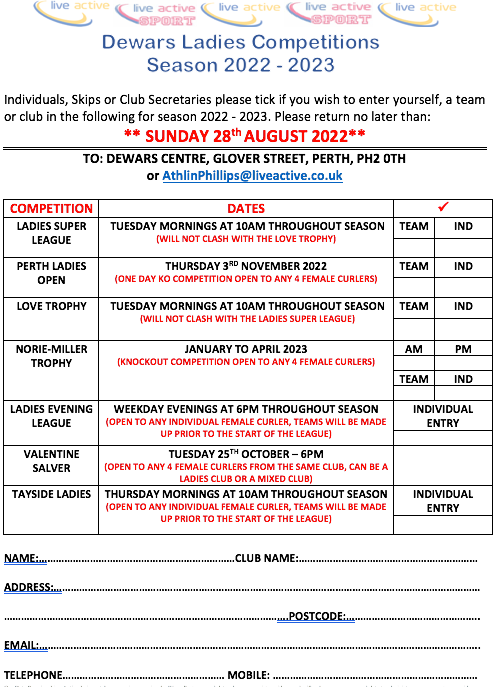 If you didn't receive a copy of the form (or know someone who might like to play in these events!) and want to enter either a team OR as an individual, please contact:
AthlinPhillips@liveactive.co.uk
New competitors ESPECIALLY welcome